---
Once upon a time in Chamonix
19

Nov 2015

Utopia doesn't exist. It is the "Non place" which is too good to be true.  Well I cud seem to differ especially after what my eyes have seen at the foothills of the Mighty Mont Blanc. An idyllic existence, a landscape ensnared with breathtaking scenery, Of tiny European chalets and the smell of hot fresh bagels and fruit preserve…. I sure felt welcomed in Chamonix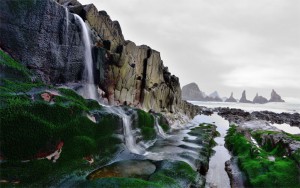 This picturesque quaint town almost missed my itinerary had it not been for a close friend who was eternally endorsing a visit here. I arrived in Zurich fresh over an early morning Flight from India. When the honeymooning Bangled brigade chose to depart to the ever predictable Interlaken, Here I was manoeuvring across two changes in trains and a pitstop at Geneva. this better be worth the detour I kept telling myself.
Reaching Chamonix is well worth a treat itself. For the undeterred fans of Eurail, a tedious yet rewarding journey across St Gervais Les Bains & then across Martigny to the foothills of the Mont Blanc is well worth the visual panorama that unfolds.  I consciously settled for a private taxi transfer by road. Simple and Sexy ! Waiting with a placard in her slender pretty hands, Marion my taxi driver eagerly greeted with ecstatic glee akin to a Lost friend from yore. Rarely would I imagine that such Gorgeous ladies would double up as Taxi Drivers. But then I don't call it Utopia for nothing!
Marion seemed keen to know all about me. I inferred from our talks there weren't many Indians seen this side of the Hemisphere. After all Chamonix isn't the usual destination spotted easily on the otherwise packed Indian group itinerary.  Soon enough we reached the resort and it was time to bid Marion Adieu. Sniff !
Les Aiglons Spa was one of the prominent resorts lining up the periphery of Chamonix's outer vicinity. I realized this was a small town most well opted to be traversed on foot or bicycles. But that could wait for later. For now I couldn't get my eyes off the spectacular glacier seen right from my balcony !
Chamonix is unique. Unspoilt & pure it still remains from outside influences. It is almost as if time stood still here. Dainty lil cottages lining up the busy streets of Avenue Courmayeur serving home made ravioli and penne, Fluffy Omelettes served with the freshest bagels, melt in your mouth delicious crepes  And niche cafes serving Hot Fondue & Roesti. The foodscape can get one drooling here.
The air here felt different. It is almost every whiff packed in exuberance and the vacation spirit. I couldn't have thanked my resort for that complimentary bicycle I was allowed to keep through the course of my stay. I chanced every opportune moment to ride away to the market dotted with colourful novelty shops and French cafes and Bistro bars. The sounds of gurgling streams playfully running amock underneath the centennially old wooded bridges on which I rode just added to the delight. An evening here in the old town is enough to fill your heart with joy and free your mind of any worries. I couldn't wait for the next day for the big ride enroute the Aguille Di Midi.
---